Ever dream of being a real train engineer?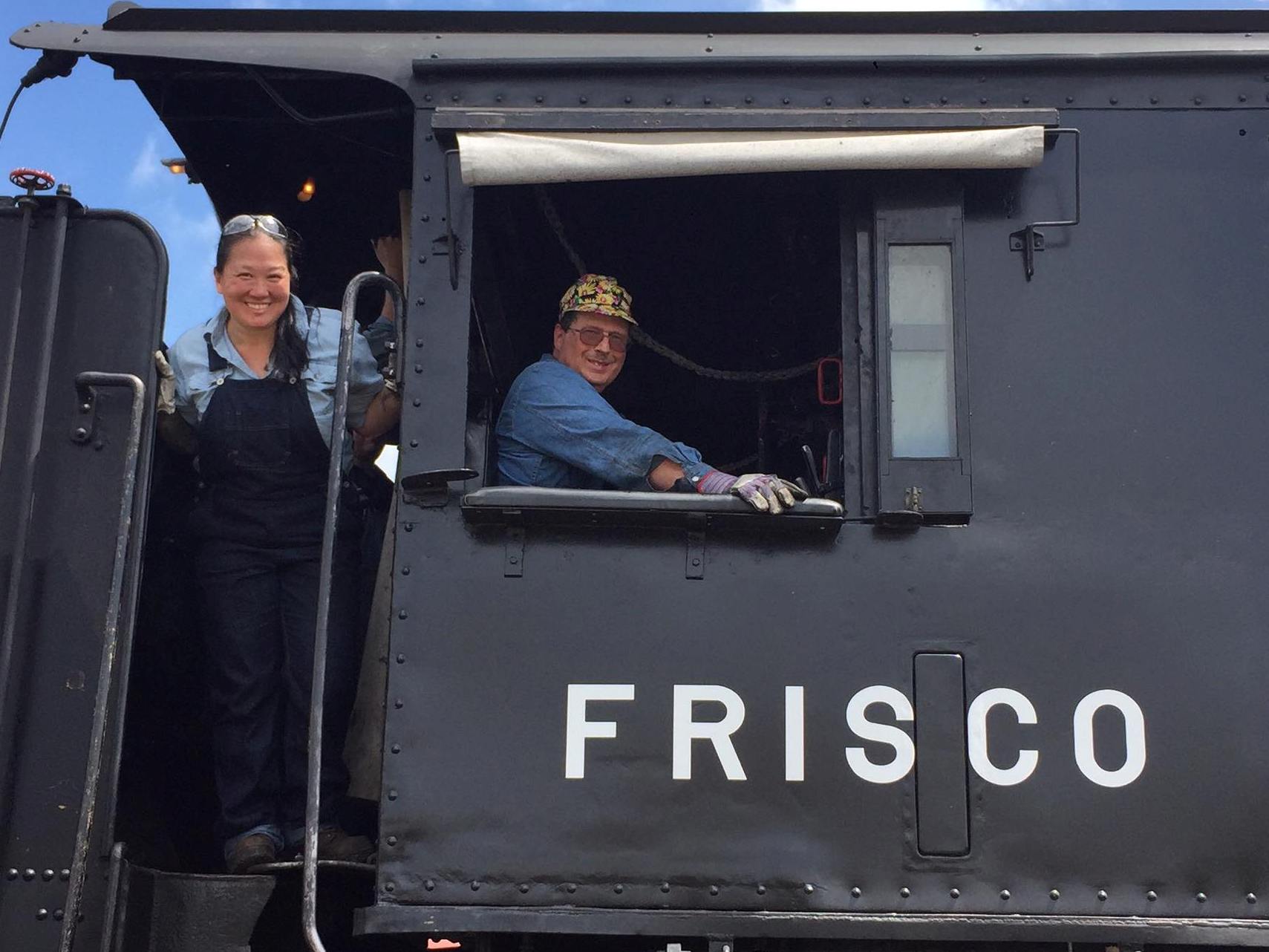 At the Illinois Railway Museum, that dream can come true. Our Take The Throttle program will make you engineer for an hour.
Live the fantasy of every railfan: ring the bell, blow the horn, wave to the kids, and smile for the camera during this once-in-a-lifetime experience! As a student engineer or motorman you will have full control, under the careful supervision and instruction of IRM crewmen. Or, if you have a railfan in the family, give a birthday or holiday gift that will never be forgotten!
This unique opportunity is available for a donation of only $275 per person for diesel equipment. Electric equipment is available for a donation of $150 per person. Or treat yourself (or a friend or family member) to the ultimate railfan adventure: both diesel and electric for only $425! Space for this program is extremely limited, and advance reservations are essential: reserve your spot today, while space is still available. Take the Throttle is also available for a very limited number of dates on steam engine Frisco 1630 at $500.
The museum's Take the Throttle program operates on Saturday and Sunday evenings only (excluding holiday and special event weekends) during the months of May through September; electric cars are also available on Sundays in April and Saturdays and Sundays in October. Please indicate your choice of three weekend dates, so that we can accommodate as many persons as possible.
PLEASE NOTE: Each participant must be at least 18 years old and will be required to sign a liability waiver. Equipment will be selected by IRM. All operations are subject to cancellation or rescheduling for mechanical, operational, or safety reasons. Confirmation of the scheduled date will be provided by mail.
Online signup for Take the Throttle coming soon! To sign up now, please call the IRM office at 815-923-4391.