Save the 800!
Fundraising for the preservation of TP&W 800, an Alco C424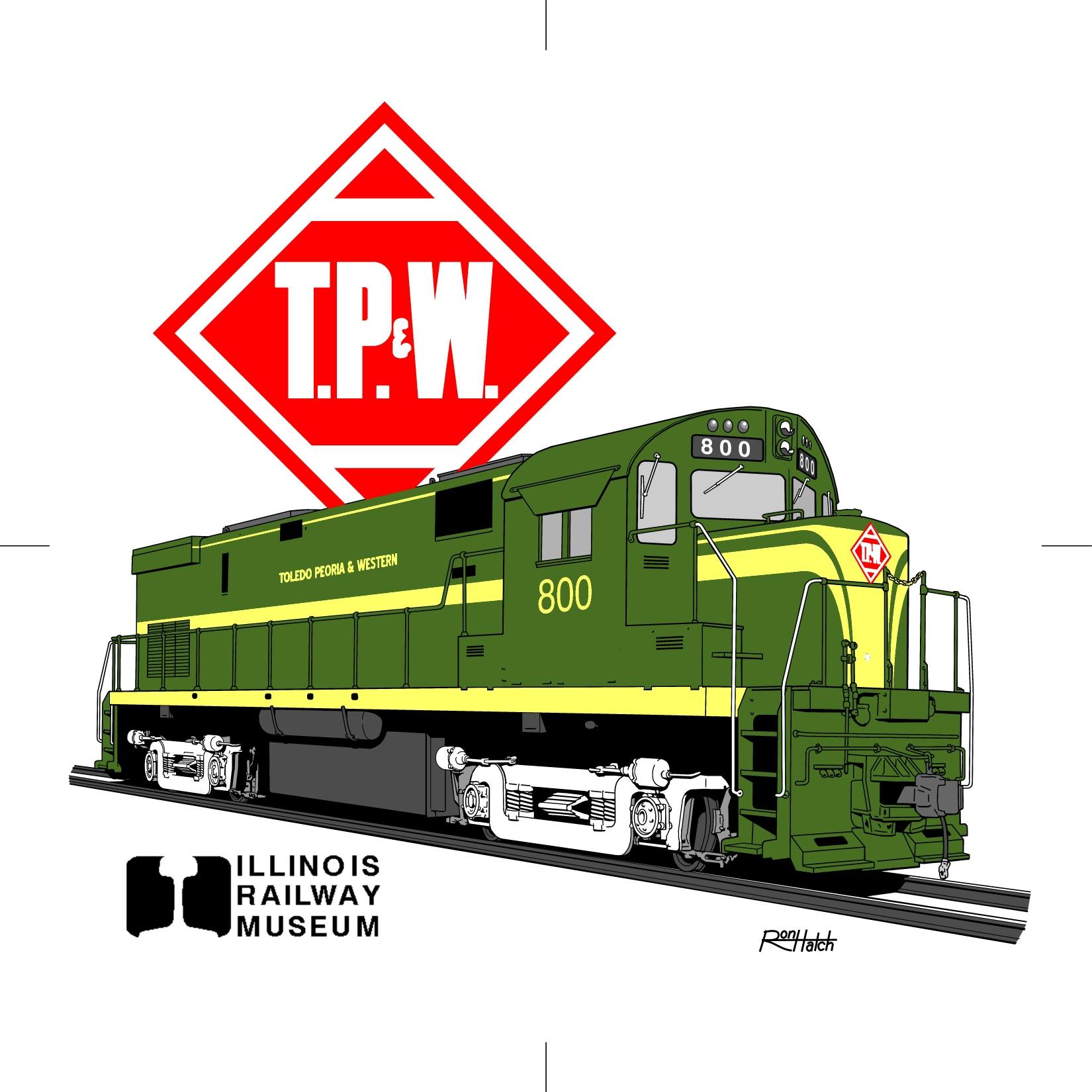 The Illinois Railway Museum needs your help to save a living piece of Illinois railroad history!
Morristown & Erie Railway 18, a fully-operational Alco Century 424, has a deep Illinois connection, having been built in September, 1964 for the Toledo, Peoria & Western as its number 800. Both the 800 and her sister, 801, served the "Tip-Up" admirably hauling time freights across the Illinois prairie until they were sold to the M&E in 1983 and moved to New Jersey for continued service.
IRM has purchased this locomotive and moved it to Union – but the work isn't done! Purchase and transportation of the locomotive cost $57,500, much of it borrowed, plus an additional $6,000 was needed to cover track space charges upon the engine's arrival in Union.
UPDATE: fundraising has now achieved our initial goal of covering the locomotive's purchase and transportation price as well as the cost of track space to store it at IRM! However much more needs to be done. We still need to raise an additional $14,000 to house this historic engine inside, and once it is indoors and protected from the weather a final $9,000 will be needed for paint to return the 800 to its historic TP&W color scheme.
Preserving the 800 at IRM not only reunites it with a locomotive it ran with in service on the TP&W (RS11 400), it is also be the very first Alco Century-series locomotive in the Museum's extensive diesel locomotive collection! Between Alco and its Canadian subsidiary Montreal Locomotive Works (MLW), there were 190 C424's built between 1963 and 1967. The model number, 424, denotes a four-axle locomotive powered by an Alco 16-cylinder 251B engine generating 2,400 horsepower.
Won't you help us ensure the 800 has a permanent, protected home here at the Illinois Railway Museum?
HOW TO DONATE:
You can click on the donation links above to give at a specified level or a custom amount. You can also contribute by sending your check to us via the U.S Postal Service. Make the check payable to Illinois Railway Museum and be sure to write "Save the 800" on the memo line to ensure it is properly credited. Send your check to:
Illinois Railway Museum
P.O. Box 427
Union, IL 60180-0427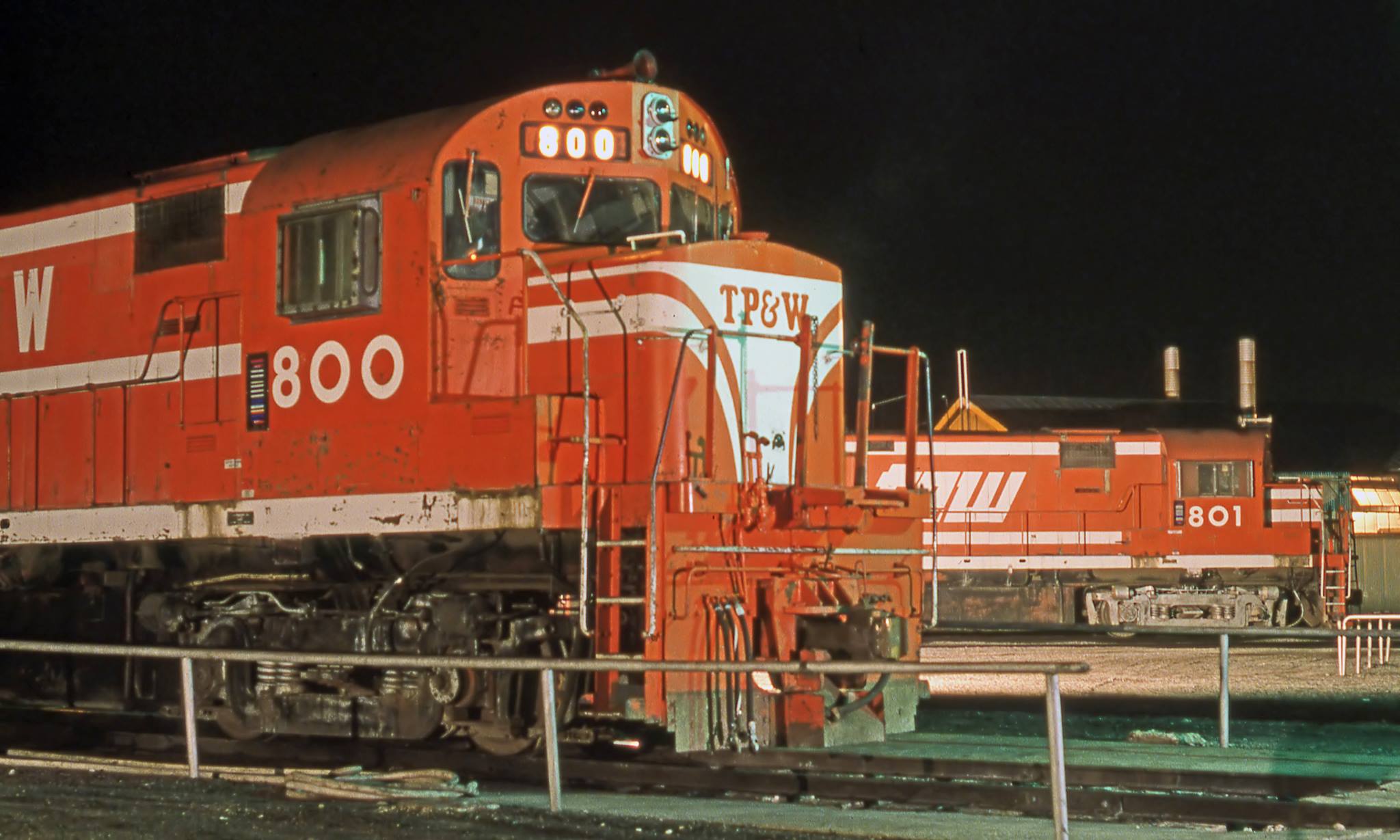 Our program of offering special commemorative gifts to TP&W 800 donors has concluded. If you donated towards the acquisition and transportation of TP&W 800, thank you!! We are going to be sending out the donor thank you gifts shortly, so look for yours in the mail. If you haven't yet contributed towards the long-term preservation and restoration of this historic engine, please consider a donation. With your help, TP&W 800 will be preserved, restored, and operated for future generations to enjoy.