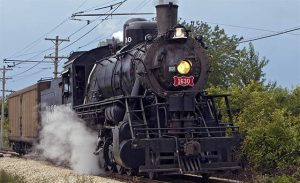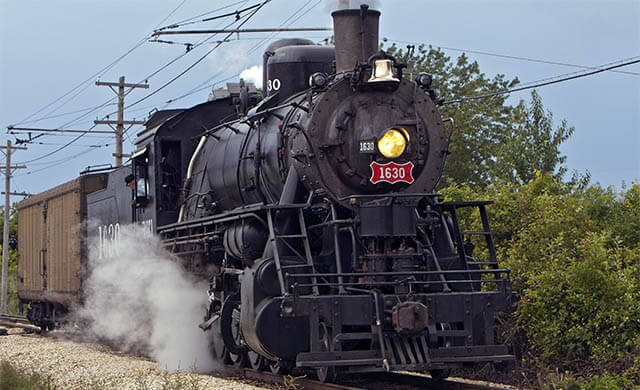 This is your opportunity to see and ride some of the less frequently run equipment at IRM as we honor the volunteers who make the museum work. Great photo opportunities!
On Saturday, September 15th, the Illinois Railway Museum will be celebrating the 100th birthday of its most famous steam engine, Frisco 1630. This "Russian Decapod" was constructed by Baldwin in 1918 for export to Imperial Russia but was kept in the United States following the Bolshevik Revolution. It ended up serving with the St Louis-San Francisco Railroad, or Frisco, and later a mining company in Oklahoma before coming to IRM in 1967. For more than four decades it as been one of the museum's most popular, and most enduring, symbols.
The celebration will take place during the museum's annual Museum Showcase Weekend. The engine itself will blow out 100 candles on a specially-made birthday cake on Saturday afternoon.
On Saturday evening only, the museum will remain open until 9:30pm and visitors will be able to ride trains after dark including the steam coach train, the Nebraska Zephyr, and several electric trains. This will be a unique opportunity to experience twilight and nighttime train operations and will offer spectacular photo opportunities. Train service will be suspended between approximately 5:30pm and 7:00pm, when operations will resume. The museum ticket office and store will remain open late but the Central Diner is expected to close at its normal time of around 3:00pm. There will be a dinner available for members on Saturday evening; memberships and dinner tickets may be purchased at the museum office during the day.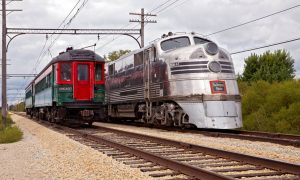 Other attractions planned during Showcase Weekend include operation of the Nebraska Zephyr, the museum's famous 1930s streamliner; a caboose train; historic electric cars including the museum's oldest operating piece of equipment, 1898-built elevated car 24; and trolley buses. Memberships good through 2019 will go on sale on the 15th and there will be a dinner open to museum members on Saturday evening.
For hours, admission prices, and scheduled operating equipment September 15th click here.
For hours, admission prices, and scheduled operating equipment September 16th click here.