Trolley Weekend will highlight the electric railroads that once blanketed the Chicago area. Dozen of antique streetcars, interurban cars, and elevated railway cars will be providing rides to attendees.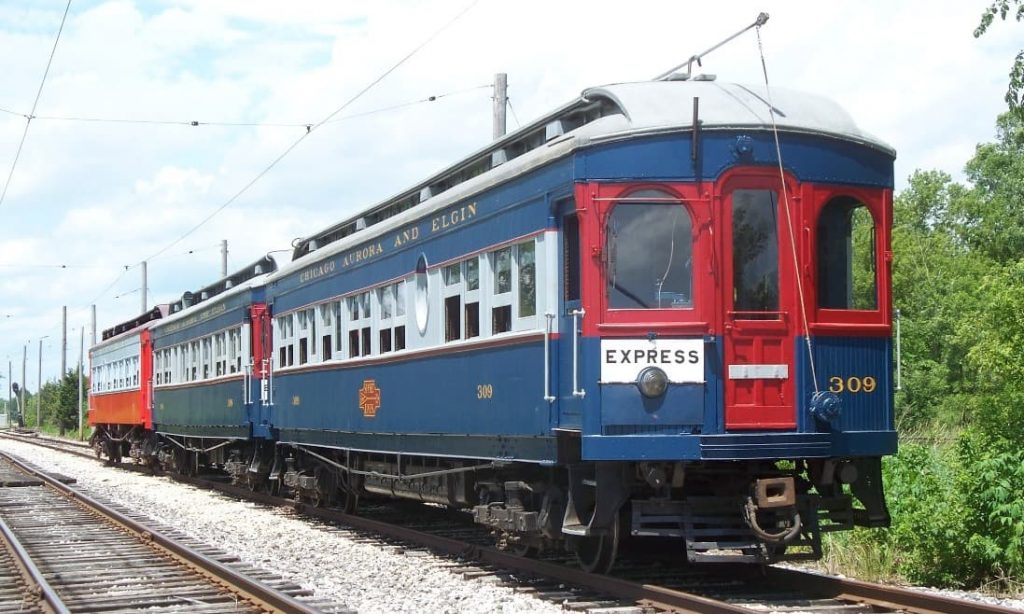 Hours / Admission / Operating Schedule Information:
Electric trains and Diesel or Steam trains will be operating.
Equipment Scheduled to Operate on Saturday, July 4th:
– TBA
Equipment Scheduled to Operate on Sunday, July 5th:
– TBA
Daily Admission Rates:
Adults $15.00, Senior $13.00, Children $11.00
Museum Hours During This Event:
10:00AM to 6:00PM (Last admissions 4:00PM)
All equipment, schedules and prices subject to change without notice.
Operation of equipment is expected to start within 60 minutes of opening and cease 30 minutes before closing.
Parking lot opens 30 minutes before museum and closes 30 minutes after.